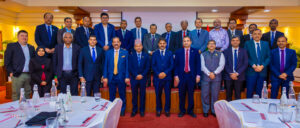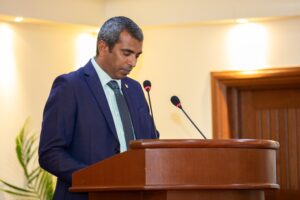 SAFA, in collaboration with CA Maldives, celebrated their 40th anniversary with SAFA Foundation Day conference on August 22, 2023, at Villa Nautica, Paradise Island Resort, Maldives.
During the event, the Auditor General and President of CA Maldives highlighted the contribution of SAFA in the development of the accounting profession of member countries. Celebrating this historic milestone, the President of SAFA CA. Nihar N. Jambusaria emphasized on the importance of strengthening the collaboration of IFAC and SAFA.
In addition, an insightful panel discussion was held on Impact of Technology on the Accountancy Profession, moderated by the Vice President of the institute, Mr. Hassan Mohamed.