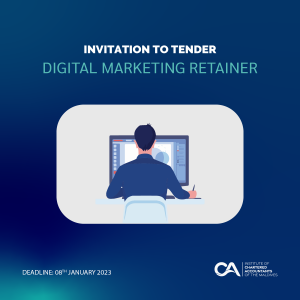 With reference to the announcement number (IUL)484/PRIV/2022/21, CA Maldives re-announces for parties to provide Digital Marketing services for Institute of Chartered Accountants of the Maldives (CA Maldives).
Proposal submission will be held at Auditor General's Office (Ghaazee Building, 1st, Floor, Ameer Ahmed Magu, Male') on 09th January 2023 at 14:00.
Please refer to the RFP Attachment in this announcement.
For further queries, please feel free to contact 9996605 or email to info@camaldives.org