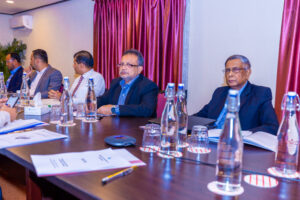 SAFA Committee on Information Technology meeting held on August 21st, 2023, at Villa Nautica, Paradise Island Resort, Maldives.
During the meeting, the Committee discussed the significant initiatives taken by the member Bodies in the area of Information Technology.
Vice-Chairperson of the Academic Committee Mr. Zakariyya Abdulla participated in this meeting from CA Maldives.