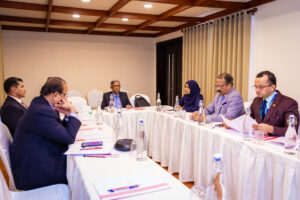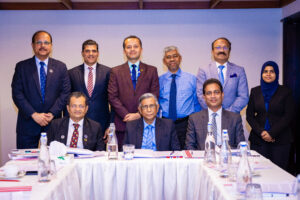 SAFA International Relations Committee meeting was held on August 21st, 2023, at Villa Nautica, Paradise Island Resort, Maldives.
During the meeting, the Committee discussed the SAFA Life Time Achievement Award, progress reports from member bodies and other ongoing activities of the committee.
Progress with SAARC Secretariat re SAARC visa and SAARC Apex body status
The meeting was attended by People & Strategy Lead of the institute, Ms. Khaula Rameez.