Hassan Mohamed
Chairperson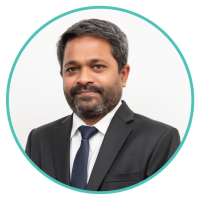 Mr. Hassan Mohamed, Managing Partner of Crowe Maldives LLP, has more than 20 years of professional experience specializing in Audit, Accounting, Tax and Advisory services.
He has worked extensively with clients advising on application of International Financial Reporting Standards (IFRS). He is also a Member of State Internal Audit Committee of Government of Maldives.
Mr. Hassan is a Fellow Member of Association of Chartered Certified Accountants (FCCA).
Khaula Rameez
Vice - Chairperson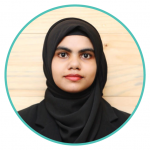 Ms. Khaula Rameez oversees the overall operations of CA Maldives as the Manager Administration of CA Maldives. She is an organizational psychologist, a certified life coach and a part time lecturer.
Ms. Khaula serves as a member of Advisory Board in HR Maldives. She holds a Masters in Managerial Psychology and Bachelor in Psychology.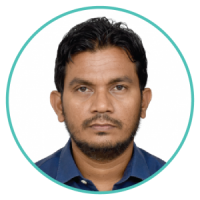 Mr. Ahmed Shafeez is the Chief Technology Officer of Maldives Pension Administration Office (MPAO) and has over 20 years of experience in implementing Information Management Systems, advanced technology and business solutions.
Mr. Shafeez designed and implemented Information System and state-of-the-art IT structure at MPAO. He also migrated MPAO's IT Infrastructure to the public Cloud, which resulted in improving efficiency, reliability and security as well as saving over 80% on infrastructure cost.
Mr. Shafeez holds a Masters in Computer Applications and is a Certified Ethical Hacker and Checkpoint Certified Security Professional.