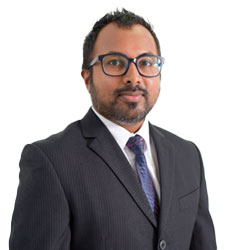 Mr. Mohamed Azad was appointed as the Financial controller on 26th September 2022. Prior to being appointed as the Financial Controller, Mr. Mohamed Azad was an external consultant to Ministry of Finance providing consultancy on the reform of SOEs.
Mr. Azad has over 15 years of experience in the private and public sector. He was also the SOE Financial consultant at the Ministry of Finance and SOE Reform consultant at the World Bank PFM Project, World Bank, Ministry of Finance. Mr. Azad was also a board director of Maldives Islamic Bank.
Mr. Mohamed Azad is a CFA Charterholder. He also holds Master of Science in Finance at the International Islamic University of Malaysia.