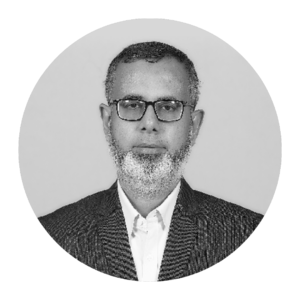 Mr. Sabbir Ahmed FCA
Council Member, ICA Bangladesh
Sabbir Ahmed is a fellow Member of the Institute of Chartered Accountants of Bangladesh (ICAB) and its elected council member. Mr. Ahmed is the Chairman of the SAFA Committee on Professional Ethics & Independence and a selected member of Confederation of Asian and Pacific Accountants (CAPA) Audit Group.
He has more than twenty-five years of professional experience, including more than 12 years of international expertise through working with one of the Big Four Global Firms (KPMG) in several countries including Australia, Germany, Indonesia, New Zealand, Singapore, UAE, UK etc. At present Mr. Ahmed is a Partner of Hoda Vasi Chowdhury & Co, one of the largest and oldest Chartered Accountants firm in Bangladesh previously known as A. F. Ferguson & Co.
He has provided various assurance, business advisory and tax services to some of the world's most reputed companies such as ANZ Bank, BHP Billiton, Citibank, Coca Cola, Deutsche Bank, HSBC, IBM, JP Morgan, Marriott Hotels, MetLife, Prudential, Scania, Standard Chartered, Xerox etc. both at home and abroad. Mr. Ahmed has acted as consultant for many development partners such as ADB, IDB, IFC, World Bank etc. and involved in advising important business, finance and fiscal matters to reputed business groups and corporate houses in Bangladesh.
Mr. Ahmed is a visiting/adjunct faculty member of ICAB, Dhaka University and Business Schools of other reputed private universities. He has been working with different government agencies such as Bangladesh Bank, BIDA, BSEC, NBR, etc. on various regulatory reform matters.