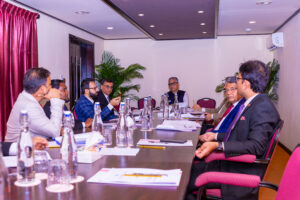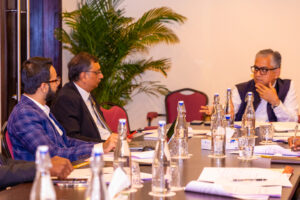 SAFA Committee on Education, Training and CPD meeting was held on August 21st, 2023, at Villa Nautica, Paradise Island Resort, Maldives.
During the meeting, the Committee discussed ongoing initiatives by the committee on planning Student Conference, Research Symposium and other activities lead by the committee.
The meeting was attended by Council Member and Chairperson of the Academic Committee Mr. Mohamed Haleem from CA Maldives.