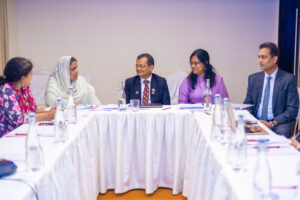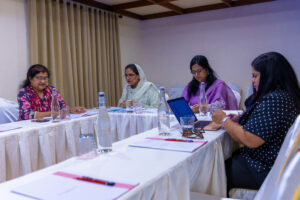 SAFA Committee on Women Leadership meeting was held on August 21st, 2023, at Villa Nautica, Paradise Island Resort, Maldives.
During the meeting, the Committee discussed the update on the 1st SAFA Women Entrepreneurship program and its certificate distribution ceremony and other activities planned by the committee for this year.
Council Member and Chairperson of Tax and Public Policy Committee Ms. Fareeha Shareef participated in this meeting from CA Maldives.