Mohamed Haleem
Chairperson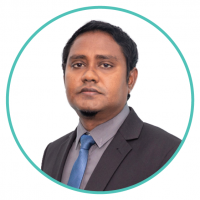 Mr. Mohamed Haleem is the Head of Finance at Villa Air Pvt Ltd and also serves as a Board Member of Capital Market Development Authority (CMDA). He has over 15 years of experience in accounting, auditing, financial management and academia, with his auditing experience started at PWC.
Mr. Haleem has a rich experience in lecturing and mentoring students in both academic and professional programs. He is a registered mentor of Oxford Brookes University, UK, and also sits on Advisory Committee for Faculty of Business Management at Villa College.
Mr. Haleem is a Fellow Member of the Association of Chartered Certified Accountants (FCCA) and a member of Chartered Institute of Management Accountants (CIMA). In addition, he holds Master of Science in Professional Accountancy from University of London.
Fathimath Razeena
Vice-chairperson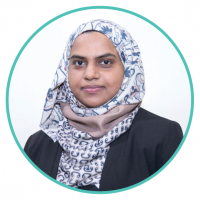 Ms. Fathimath Razeena was appointed as Financial Controller of Ministry of Finance in 2016. She has worked for the development of the Public Accounting System of Maldives since 2007 and actively engaged in developing the decentralized governments accounting system. 
She also served as a board member at 3 SOE's in a period of 2008 to 2015. She is the Board Director at Maldives to SAARC Development Fund. She was also a member of the first National Pay Commission of Maldives and a member of the Steering Committee for the PFM project. 
Ms. Razeena holds a degree in Accounting & Finance and MBA. 
Abdul Haleem Abdul Latheef
Member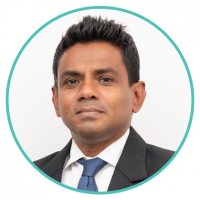 Mr. Abdul Haleem Abdul Latheef is Managing Director (Advisory Services) of Crowe Maldives and has more than 20 years of experience.
He has been part of a number of initiatives such as, Concept Development of Maldives Finance Forum where he was responsible of setting the agenda and branding it as the National platform to discuss issues relating to financial sector development and social security.
Mr. Abdul Haleem Abdul Latheef is a Member of the Chartered Institute of Management Accountants (CIMA).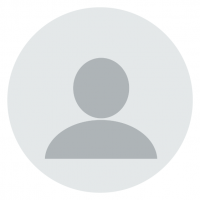 Mr. Abdulla Nisam, Lecturer and Head of Department of Accounting and Finance at Maldives National University (MNU). He has been actively teaching for 16 years.
He is also the Managing Director of Blue Bayou Maldives Pvt Ltd as well as the Managing Partner for AccruPlus L.L.P. He was the Chair for Ethics Committee for CPA Maldives in 2013.
Mr. Nisam holds a MSc in Audit Management and Consultancy.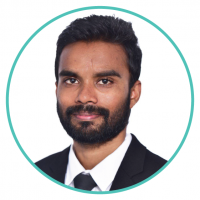 Mr. Ismail Zabeeh is the Deputy Minister (Corporate Division) of Ministry of Higher Education. He is also a Governing Board Member of Maldives Qualifications Authority (MQA) and Member of Financial Experts Committee for South Asian University (New Delhi, India).
Mr. Zabeeh is the Owner and Consultant at Bizzloo where he provides business consultations and provides bookkeeping and administrative services to SMEs.
Mr. Zabeeh holds Masters of Business Administration (MBA).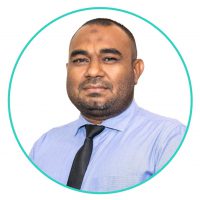 Mr. Ahmed Ashfaq is the Training Manager at the Auditor General's Office. He was the Principal at Raa Atoll Rasmaadhoo School and also the Principal at Raa Atoll Maakurathu School. Mr. Ashfaq was also the branch manager at Maldives Islamic Bank PLC.
Mr. Ashfaq holds Masters of Education Leadership and Management.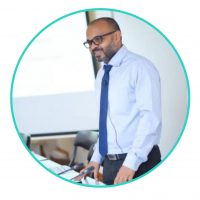 Mr. Abdullah Zakariyya is the Head of Pension Supervision Department at Capital Market Development Authority. He is also a member of Statistics Council at the Maldives Bureau of Statistics. He was a member of the Research Committee formed by the President of the Maldives in 2021.
Mr. Zakariyya was a member of the Academic Senate and Committee on Courses at the Maldives National University. He has been a visiting lecturer at Villa College, MAPS College, IUM and Cyryx College. He was the Editor of Capital Market Review and Country Coordinator of World Investor Week organised by International Organisation of Securities Commissions from 2017-2021.
Mr. Zakariyya is a Fellow Member of ACCA and holds MBA, B.Sc. (Mathematics) and a B.Ed. (Education).