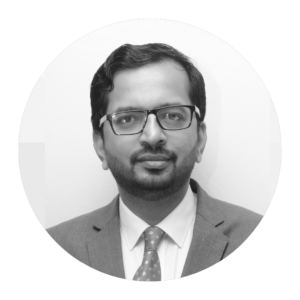 Mr. CMA (Dr.) Ashish P. Thatte
CMA Dr. Ashish Thatte is a renowned Cost and Management Accountant (CMA) in the Country. He completed his M. Com and Cost Accounting degrees before he joined corporates. After stepping into the teacher's role, he successfully completed his studies for Doctor of Philosophy (PhD) from prestigious Symbiosis International Deemed University and never looked back. He is presently a Partner in Leading Cost and Management Accounting firm Joshi Apte and Associates specializes in Cost Audits, Cost Management, Internal Audits, Designing MIS, ERP Implementation and Valuations etc. He is also an Insolvency Professional and Independent Director.
His scholarly articles are published by magazines across the country and world. He is also a youngest Chairman of Western India Region of The Institute of Cost Accountants of India (ICAI). Presently he is Member of Central Council of The Institute of Cost Accountants of India 2023-27. Currently he is Chairman of Sustainability Standards Board of ICMAI. He is also a Member of Member's Development Committee (MDC) of Confederation of Asia Pacific Accountants (CAPA) from 2020-2024.