Rifaath Jaleel
Chairperson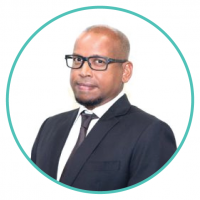 Mr. Rifaath Jaleel is the Managing Partner of MHPA LLP, with close to 30 years of professional experience in accounting and auditing. He is a MIRA approved Auditor and currently a Director of CMDA. 
He also sits on the Governments Tax Reform Committee, the Business Council and the Business Faculty Advisory Committee of the Maldives National University's Business School. He has been the Chairman of the Maldives Finance Leasing Company for several years and provides consulting services to a number of high profile local and multinational companies. 
Ali Faris Mohamed
Vice chairperson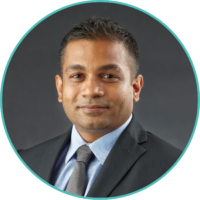 Ali Faris Mohamed is the managing partner of Faris & Co LLP and has over 12 years of experience in the field of assurance, tax, and transaction advisory services. 
Faris is a fully qualified member of the American Institute of Certified Public Accountants (AICPA) and holds a Master's Degree in Finance from International Islamic University, Malaysia, and a Bachelor's Degree in Business Administration (with accounting emphasis) from Lewis-Clark State College, USA.  
 In addition to being a Level 2 candidate for the Chartered Financial Analysts (CFA), he is a QuickBooks Certified User by Intuit, USA, and a Level 1 licensed tax agent for Maldives Inland Revenue Authority.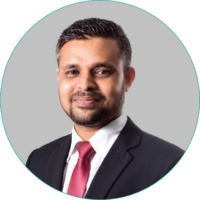 Mr. Hussain Rasheed is the Deputy Manager Underwriting at Allied insurance company of the Maldives. He has 15 years of experience in the insurance industry.
He is well-versed with insurance underwriting and claims. Over the years he played major roles in the underwriting and claims department of Allied insurance
company of the Maldives. He is also involved in developing new insurance products, improving existing products as per the market trend.
Hussain is an associate member of Chartered insurance institute (UK) and associate member of Malaysian Insurance Institute.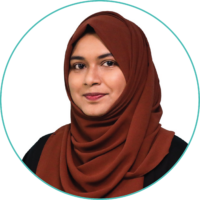 Ms. Samahath Abdulla, Deputy Director of Large Taxpayer and International Tax Audit at Maldives Inland Revenue Authority, has over 8 years of experience in the field of taxation.
Ms. Samahath holds Bsc (Hons) in applied accounting degree awarded by Oxford Brookes University. She is also a member of the Association of Chartered Accountants (ACCA).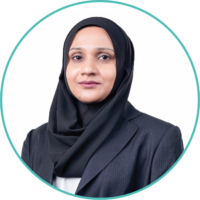 Ms. Fathimath Leena has more than 10 years of experience in Accounting and Finance, of which 3 years in Strategic Management level. She has worked extensively in areas
of financial reporting, asset and business valuations, internal audits and business strategy consultations. Currently she is the head of the Accounting Unit in State
Electric Company Limited (STELCO) and holds the position as a member of the Strategic Committee of the Company. Additionally, she is a Director of the Board of
Maldives Hajj Corporation Limited since September 2019 and she is a part-time lecturer since 2017, teaching Financial Reporting, Financial Management and Taxation.